By Patrick Redford on Deadspin, shared by Hudson Hongo to Gizmodo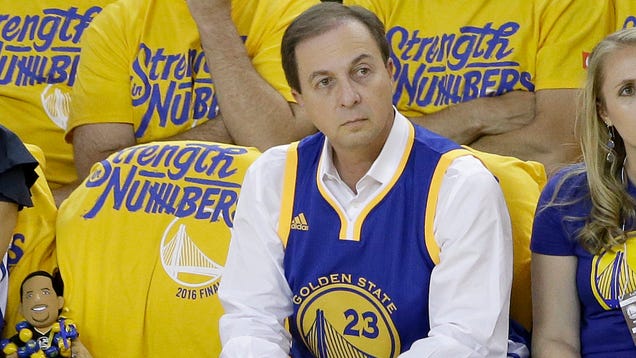 The Golden State Warriors are the team of the megalomaniacs and bloodsuckers of Silicon Valley, and they are run by a trophy-fucker who thinks he invented smallball
. From their continued obfuscation of their own ridiculous luck with a teleological argument about how their success was predetermined by their organizational character to their second-best player humping the "Actually, Failure Is Good
" line, they embody the worst tendencies of their region. I would have thought that secret data mining was beyond the capabilities of a basketball team, but according to a class-action lawsuit, the Warriors official team app may have violated users' privacy. The lawsuit alleges that the team's official smartphone app has recorded private conversations and other audio from users' phones without their knowledge or permission, and without giving them the ability to opt out.
…
Source:: http://feeds.gawker.com/~r/gizmodo/full/~3/fnjgHf1VbjM/lawsuit-warriors-app-secretly-allowed-for-creepy-nsa-1786074849