By Cheryl Eddy on io9, shared by Adam Clark Estes to Gizmodo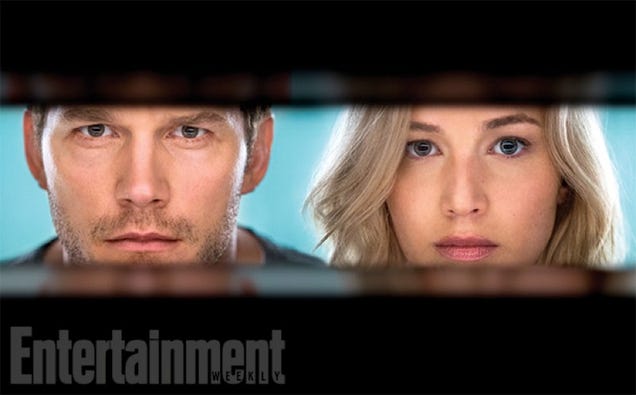 Chris Pratt and Jennifer Lawrence fall in love in space aboard a maybe-doomed spacecraft in Passengers, written by Jon Spaihts (Prometheus, Doctor Strange) and directed by Morten Tyldum (The Imitation Game). Look, you had us at Chris Pratt. All that other stuff is just gravy. Advance word on the film is fantastic
—and the first images are here to get us even more excited.
…
Source:: http://feeds.gawker.com/~r/gizmodo/full/~3/vA8aYUVtV7Y/the-first-images-for-scifi-film-passengers-make-us-even-1785213853